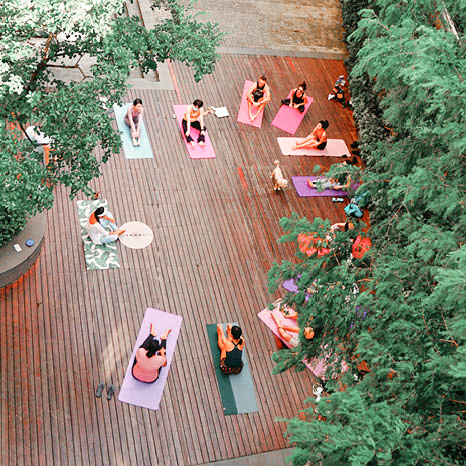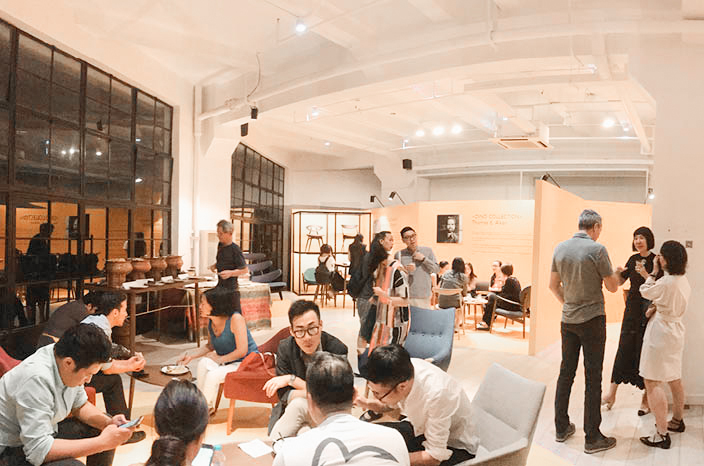 Book an
Event Space
ANKEN has event spaces for hire, perfect for exhibitions and events, either large or small and intimate. CLICK HERE to enquire about booking event spaces.
Book an
Event Space
ANKEN has event spaces for hire, perfect for exhibitions and events, either large or small and intimate. CLICK HERE to enquire about booking event spaces.
10.05.2023
ANKEN Launchpad
We were looking for proposals from interesting enterprises in the fields of art, design, sustainability, new tech, community initiatives and innovative consumer products that would add something new to the city's bright entrepreneurial scene.

We are now proud to announce that "theCOFFEEPLUS" was selected as the first innovative enterprise in the ANKEN Launchpad programme!
04.2022
Future Facing: Shanghai's Untapped Potential
In this article for Institutional Real Estate Asia Pacific, our Director of Investment Strategy Caroline Dellasega outlines the opportunity for investing in Shanghai's urban renewal landscape. Smaller, retrofitted buildings offer a chance to create unique Grade A workspaces for forward-thinking occupiers, and bring economic, social and environmental benefits to our cities.
12.2021
Build More With Less, Decarbonising Development
ANKEN's mission is to build more with less. More growth, more quality, more clean air; less stress, less waste and less carbon footprint.

Since our inception in 2006, we have been prioritising sustainable development and renewing and repurposing inefficient existing buildings is the most important step we can take to save embodied carbon emissions.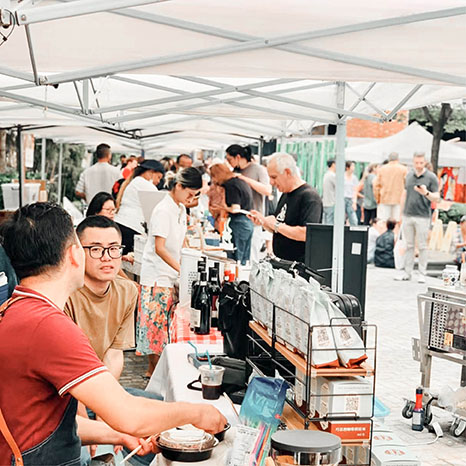 ANKEN JS Market
ANKEN Air
ANKEN JS Markets had its debut at ANKEN Air in 2022 and continues with its eclectic and fun mix of popular local vendors coming together in our beautiful garden setting to offer their range of artisan goods.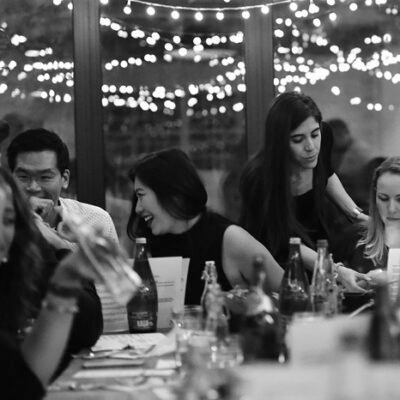 Shanghai Supperclub
ANKEN Life & Air - Warehouse Cafe
"Because everyone loves a dinner party" - ANKEN Life welcomed the Shanghai Supperclub to the Warehouse Café for two consecutive evenings of gastronomic celebration.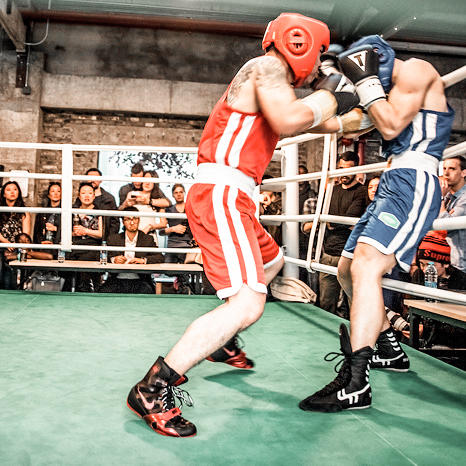 A Knockout I-VIII
Aboro Academy / ANKEN Life
In support of Aboro Academy's foundation, A Knock Out is an ongoing event that brings together amateur fighters in the spirit of friendly competition for a thrilling community spectacle.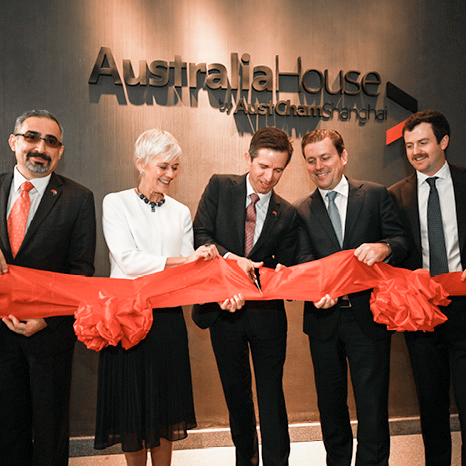 Australia House Opening
Austcham Shanghai / ANKEN
Opened by the Minister for Trade - the Hon. Simon Birmingham and attended by Ambassador to China - Graham Fletcher, CEO of Austrade - Stephanie Fahey, Shanghai Consul General - Dominic Trindade and members of Austcham's local community.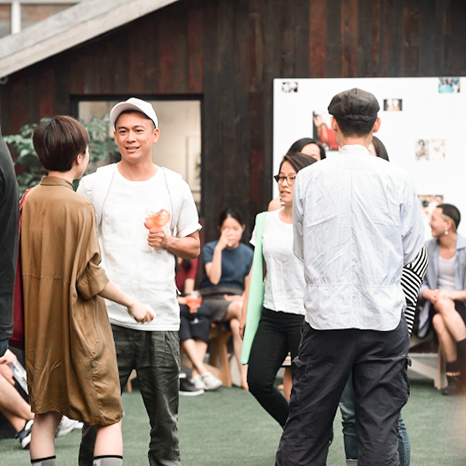 Lin Zhipeng + PHOTOSYNTHESIS
M97 / ANKEN Alley
13 artists working in the medium of photography - Han Lei, Dong Wensheng, Michael Wolf, Adou, Luo Dan, Jiang Zhi, Lei Benben, Cai Dongdong, Shen Wei, Hisun Wong, Sun Yanchu and Chu Chu.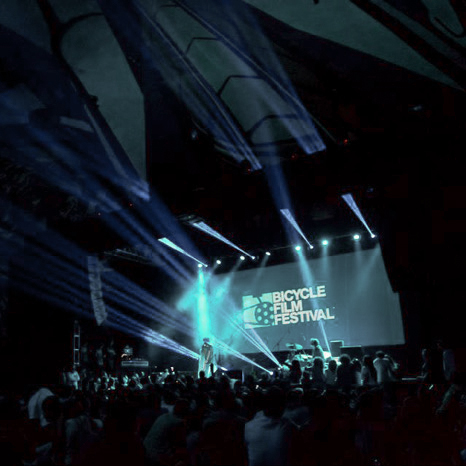 Bicycle Film Festival
ANKEN Air
With an accumulated audience of over 1 million people in 60 cities, the BFF is a celebration of bicycles through film, art and music. Presented for the first time in China by Adidas, Levis Commuter and Factory Five.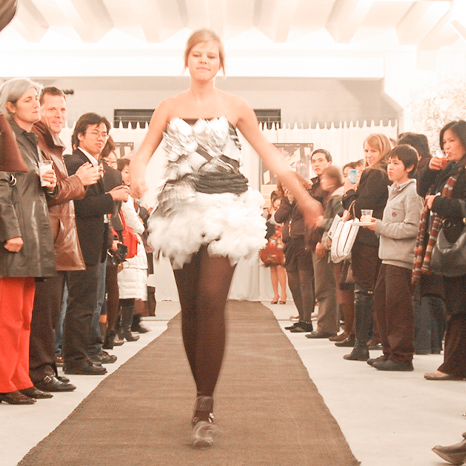 Pecha Kucha Green
ANKEN Green
FAR and ANKEN Green joined forces to bring Pecha Kucha Green to Shanghai. Around 500 people attended this 6 min and 40 sec speaker series, entirely dedicated to sustainability and green design.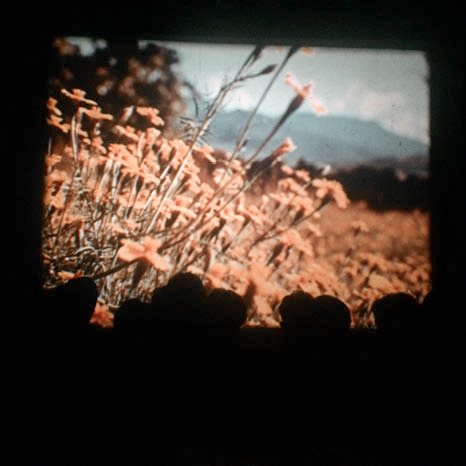 Eames Film Night
Paustian / ANKEN Green
Paustian's annual film screening and after party, celebrates short films from the personal collection of American design couple, Ray and Charles Eames.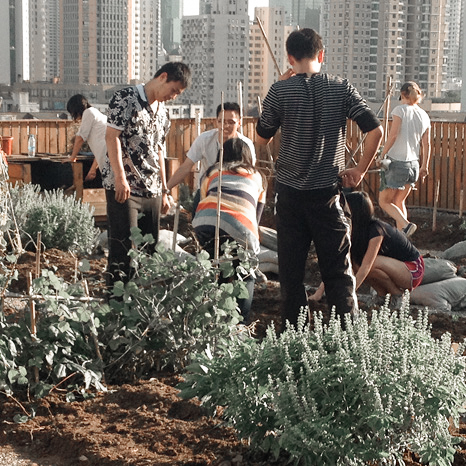 NYU Skyfarm Workshop
Good to CN / ANKEN Green
Students from NYU's Shanghai campus volunteered their time for a morning of urban farming at ANKEN Green's Rooftop Sky Farm.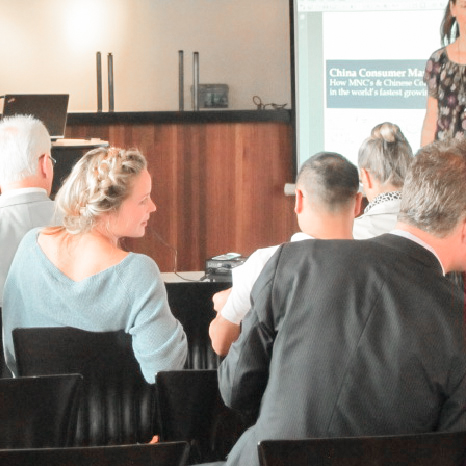 Chambers of Commerce
ANKEN Green
Austcham, the Spanish, Danish and Canadian Chambers have all hosted successful seminars, meetings and lectures on the rooftop of ANKEN Green.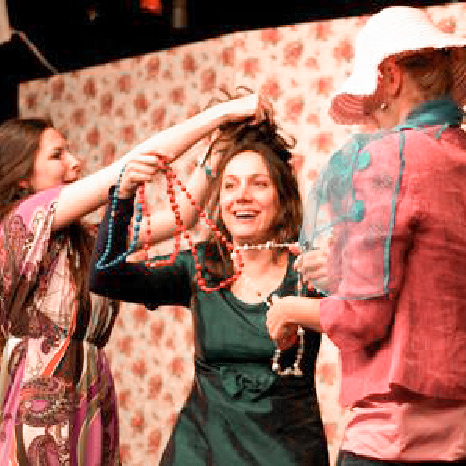 East West Theatre Group
ANKEN Green
The East West Theatre Group staged successful productions of The Memory of Water, Hedda Gabler and Masque'rade: Macabre Tales from Poe on the rooftop of ANKEN Green.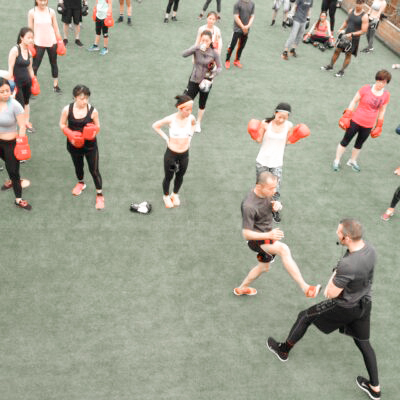 Rooftop Sessions
ANKEN Air
An ongoing day of rooftop Boxing, Kickboxing, Meditation and Yoga brought to you by Aboro Academy and guest trainers from the clinic, GuavaPass and lululemon.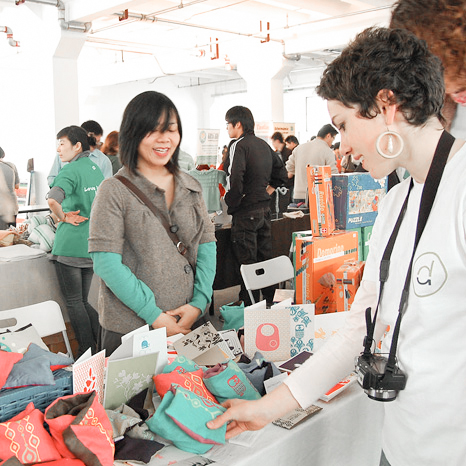 Spring Eco Design Fair
ANKEN Green
Over 30 eco conscious groups and businesses showcased products including clothing, home accessories, furniture, health products, stationary, building materials, toys and organic food products.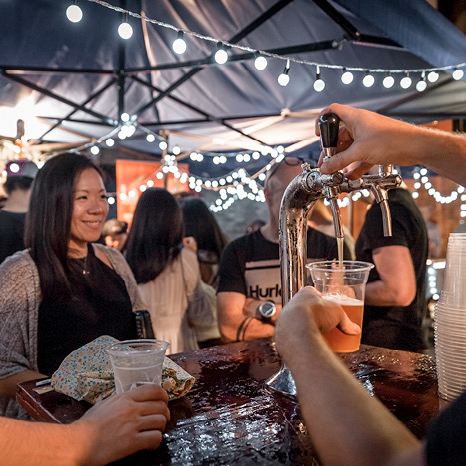 ANKEN Life Night Market
ANKEN Life
The Night Market is a seasonal event that brings together fitness food and music.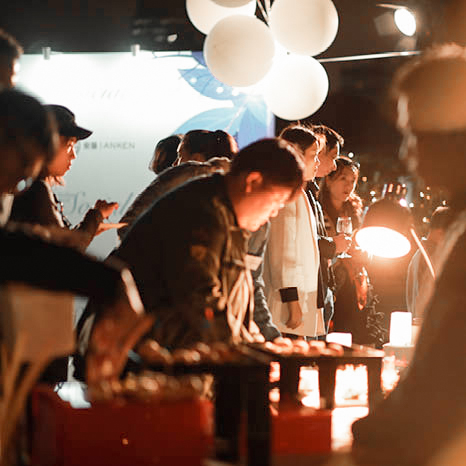 ANKEN Rooftop Social
ANKEN Air
ANKEN's annual rooftop social, to celebrate and thank our wonderful community - because without you, there would be no us.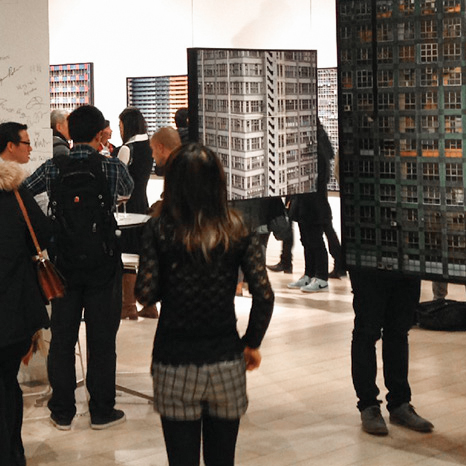 Michael Wolf Exhibition
M97 / Paustian / ANKEN Green
In association with M97 Gallery and Paustian, renowned photographer – Michael Wolf exhibited his large format industrial series of photographs at ANKEN Green.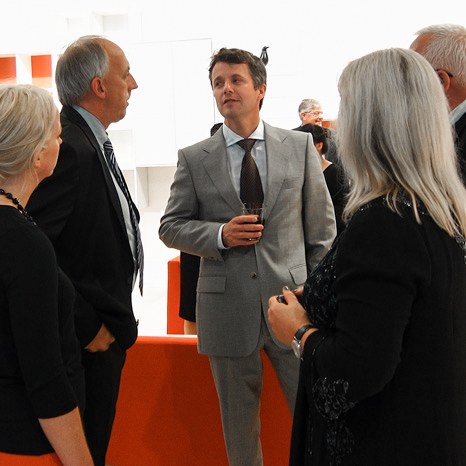 Paustian's Opening
ANKEN Green
Danish furniture maker opened the doors to its new showroom. The opening was attended by several Shanghai government and district officials and declared open by Denmark's Crown Prince Frederik.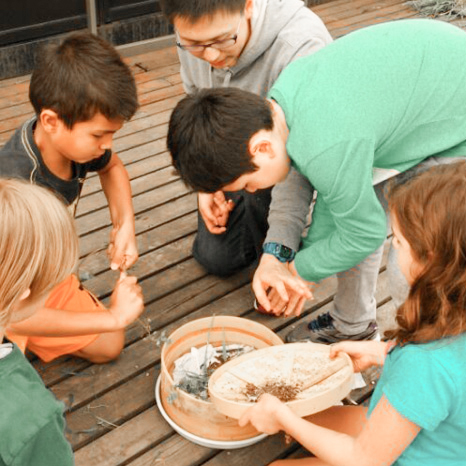 SAS Primary Workshop
Good to CN / ANKEN Green
ANKEN Green's rooftop garden hosted Good to CN and students from the Shanghai American Primary School for an urban farming workshop.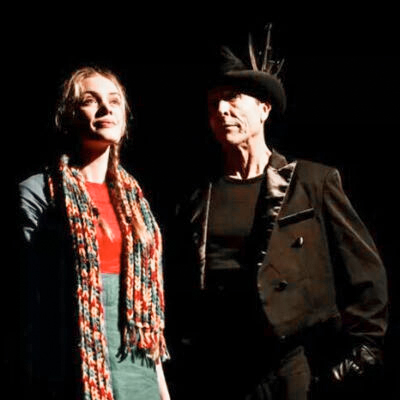 The Snow Queen
ANKEN Green
Community Theatre Group Theatre Anon presents Hans Christian Andersen's "The Snow Queen – A Fairy Tale in Seven Stories" on the rooftop of ANKEN Green
10+ Design Competition
ANKEN Green
International architecture practice 10+ kicked off their design competition "Re-Thinking Shanghai". The event was held in collaboration with Tongji University and The University of Hong Kong.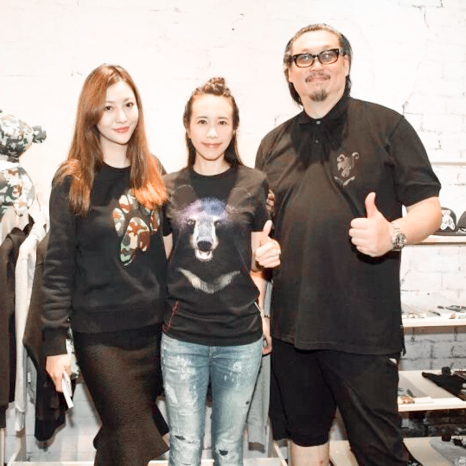 iHubb Fashion Pop Up
Ground Floor ANKEN Green
ANKEN Green was briefly transformed into a fashion retail space and was lucky enough to welcome iHubb's brand ambassador Karon Mok on her recent trip.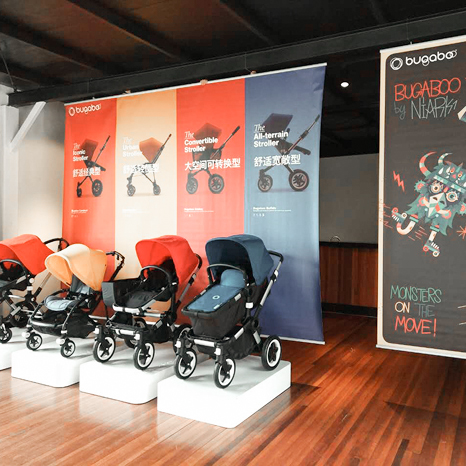 Bugaboo Product Launch
ANKEN Green
Thank you to Bugaboo for choosing ANKEN Green for their rooftop product launch.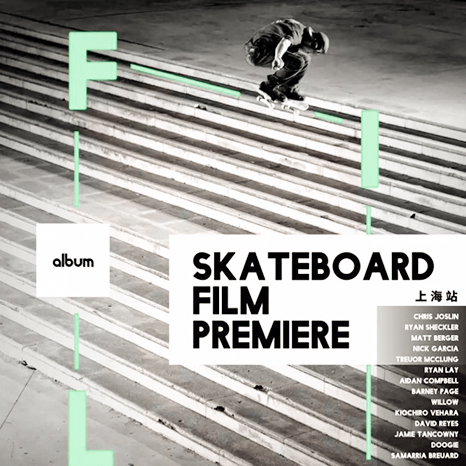 Etnies Skateboard Film Premier
Hey Stepper / 17T / ANKEN Life
Film Premier and After Party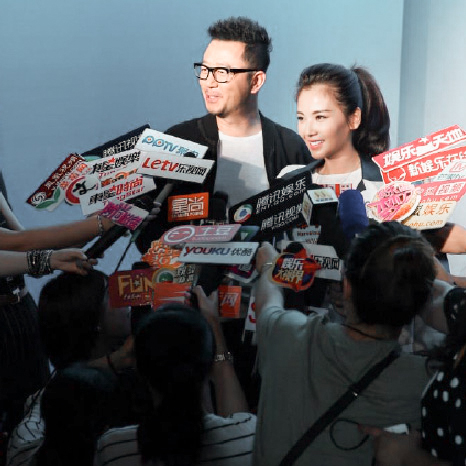 ECCO Photo Shoot
Paustian / ANKEN Green
Noted actress Liu Tao and actor Guo Tao arrived at ANKEN Green to much buzz for their brand ambassador photo shoot for well-known Danish shoemaker ECCO.